Ongoing Programs
Presently, the Shaolin Hung Mei Kung Fu Association; Gu Feng Tai Chi Club; Bohua Chinese School; and Dr. Hou, a practitioner of Integrated (traditional Chinese medicine, acupuncture and Western Medicine) are active programs offered at the Academy.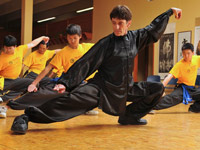 Shaolin Hung Mei Kung Fu Association
Mission: To extend the teachings, history, philosophies, theories, culture, and techniques of the traditional art of Shaolin Hung Mei to all those willing to study with diligence, spirit, dedication, discipline, honor, integrity and loyalty. As a component of their martial arts training, Shaolin Hung Mei Kung Fu Association teaches traditional Chinese Lion and Dragon Dance. Visit their web-site at shaolinhungmei.org.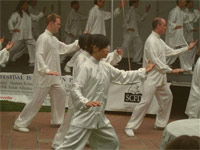 Gu Feng Tai Chi Club
Gu Feng Tai Chi Club is a non-profit organization promoting long term practice of Tai Chi for physical and spiritual well-being. Whenever possible, instruction is given in both Chinese and English. Communicating traditional Chinese culture is one of the important activities of the Club. Members give demonstrations from time to time in Boulder, CO and vicinity. Visit their web-site at gufengtaichi.org.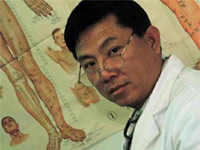 East West Medical Institute – Dr. Hou
Dr. Hou graduated from the Nanjing University of Traditional Chinese Medicine. While at the Institute, he specialized in the study of acupuncture and moxibustion. He also graduated from the Yen Cheng Health School after having studied Western medicine. When Dr. Hou came to the U.S., he studied Psychology at Suffolk County Community College in the state of New York and received a Ph.D. degree in Oriental Medicine from American Liberty University. Dr. Hou has over thirty years of teaching, training, and research experience in the Hua Hai, Dongxing, and Jingsu hospitals in China. In 1995, Dr. Hou founded the International Whole premier-pharmacy.com Health Education Foundation which has now become the East West Medical Institute. Visit his website at eastwestmedicalinstitute.org.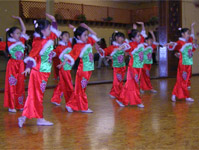 Bohua Chinese School
The Bohua Chinese School (Bohua) was founded in 1995 in Boulder, Colorado, by a group of Chinese students and scholars. Its initial purpose was teaching Chinese language to children of the local Chinese community composed of students and visiting scholars, working professionals, and other Chinese immigrants. The first semester started in the fall of 1995, and three classes were offered: Kindergarten, Basic Chinese, and Advanced Chinese. For more information, please email bohuamgnt@yahoo.com.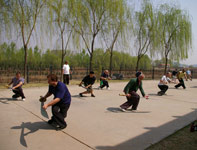 Ba Gua Zhang
According to He Jinbao, Yin style baguazhang was founded by Dong Haichuan's senior student, Yin Fu. It has precise theory and methods, a well-knit structure, abundant content and a strong technical quality. The fighting theory, postures, usage, outward appearance, and internal developmental methods all originate from and accord with the Book of Changes. The linage of Baguazhang that we practice was handed down from Dong Haichuan to Yin Fu. His linage holder was Men Baozhen. From Men the art was left in the hands of his student Xie Peiqi. After Dr. Xie's death in 2003 He Jinbao took the reins as the lineage holder of Yin Style Baguazhang. The Boulder study group is lead by Jack Schaefer, a practitioner of Chinese medicine and lifelong student of the martial arts. Jack makes yearly trips to study and has worked directly with Xie Peiqi and He Jinabao. For mor information visit the Yin Style bagua website at www.yinstylebaguazhang.com or the Association For Traditional Studies at www.traditionalstudies.org. You may also contact Jack directly at 303-667-4338.

Would You Like to Establish an Ongoing Program?
If you are a teacher of or are involved in a Chinese cultural art form that might fit the mission of the Academy and are interested in learning more about space/time availability, please call Shifu H. Solow at (303) 507-3800 or e-mail info@academychinesearts.org.

Ongoing programs schedule:

Sundays

9:00-10:25am Shaolin Kung Fu
10:30-1:00am Gu Feng Tai Chi
Mondays
6:00-7:00 pm Shaolin Kung Fu
Orientation
7:00-8:45pm Shaolin Kung Fu
8:45-9:30 pm Open Kung Fu Training
Tuesdays
1:00-4:00 pm Dr. Hou Appointments
5:00-7:00 pm Gu Feng Tai Chi
7:30-9:30 pm Ba Gua Quan
Wednesdays
7:00-8:45pm Shaolin Kung Fu
8:45-9:30 pm Open Kung Fu Training
Thursdays
1:00-4:00 pm Dr. Hou Appointments
Fridays
6:00-7:00pm Lion Dance Training
7:00-8:45pm Shaolin Kung Fu
8:45-9:30 pm Open Kung Fu Training
Please contact the organizations directly for more information or to enroll in a program.