About Us: Board of Directors
The following are the Board of Directors for the Academy of Chinese Martial & Cultural Arts. Each ongoing program held at the Academy has their own Board of Directors. Please visits their individual websites to learn more.
John Chin, Director: Since leaving Front Range Community College where he served in a number of executive positions including Chief Academic Officer, John has been a management consultant.  As a consultant, he works with non-profit organizations and educational institutions in strategic planning, project management, research and technical writing.  Currently, one of his major assignments is assisting the Asian Pacific Development Center to design and implement an "integrated care" delivery system which blends primary medical care with behavioral pharmacy no rx health and human services.  John is very active as a community volunteer in both mainstream and Asian Pacific American community affairs.  With Ding Wen Hsu and Howie Solow he founded the Colorado Dragon Boat Festival.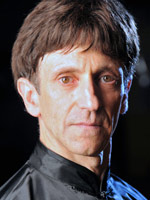 Howard Solow, President & Board Chair: Howie is the founder of the Shaolin Hung Mei Kung Fu Association having established the Colorado branch of this system in February of 1993. Mr. Solow has been studying Shaolin Hung Mei from his Teacher, Hsu King Tong, for over 30 years. As a result of his comprehensive training, Howie has become a respected member of the Chinese and all Asian communities. He is co-founder of the Colorado Dragon Boat Festival, and has served as a member on both it's operational committee and Board, as well as participating on the Board of OCA. Mr. Solow is the Vice President of Engineering for Peak Pilates, a manufacturer of high-end Pilates fitness equipment.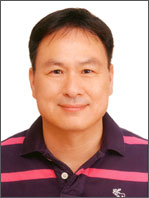 Elton Chen, Director: Elton Chen is from Taiwan and a true lover of Chinese arts and culture. His family has a very long history and has been very influential in his hometown. Mr. Chen is the owner and principle of factories that manufacture high quality fitness equipment in both China and Taiwan. As a result, he visits Boulder often as he not only provides services to his local customers but has two nephews living in the area. Elton has traveled extensively throughout Taiwan and China and is intimately familiar with all aspects of Chinese history and traditional culture. He is passionate about his studies concerning how the events of Chinese history influence the modern world. As a manufacturer of fitness products, Elton also has connections to Chinese martial arts and traditional Chinese folklore in Taiwan. He is committed to sharing the beauty of Chinese culture and will be both a bridge between the Academy of Chinese Martial and Cultural Arts and Asia and a primary resource validating the content of our Academy activities.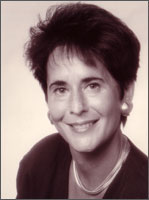 Carol Wolf, Director: Carol Wolf has a strong background in finance, education, the Arts and nonprofit board experience. She is Senior Vice President and Director of Money Markets at OppenheimerFunds, Inc. Carol has been active in the adoption community and was the founding director of CCAI's Chinese American Family Connections, served on the Board of CCAI's Adoptive Parent's Council and has been a coordinator at Chinese Heritage Camp for seven years. Currently she serves on the Boards of The Curious Theatre Company and Great Wall Chinese Academy. Prior board positions include director of the Colorado Ballet, Junior League of Denver Foundation, Connections Theraputic Riding Center, Adoption Wellness and Vice President of Finance for the Junior League of Denver.